Farm Address: 2103 Tolbert Rd, Hamilton OH 45011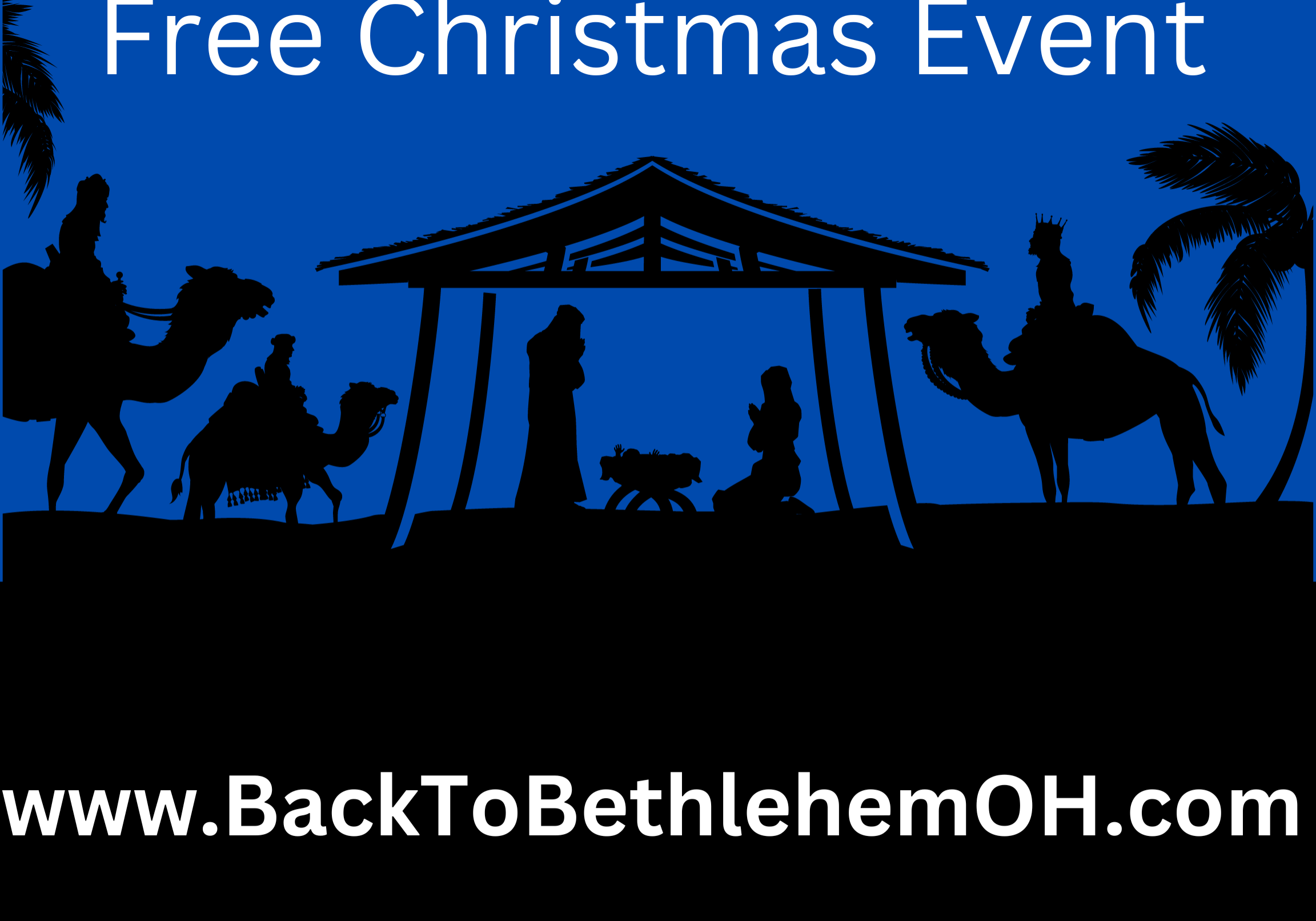 Christmas Walk
FREE - no admission
Hours:
Open 7 days a week
6:00pm - 9:00pm
Open Day after Thanksgiving through December 26th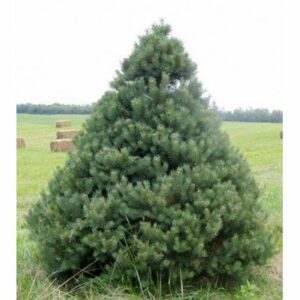 Christmas Trees
Due to a house fire, we are not able to offer Christmas trees this year.  We do plan to offer them again in the future seasons.
You're invited to join Liberty's Best Family Farm,  as we present our Christmas gift to the Community, Back to Bethlehem.
Back to Bethlehem is a FREE event and your 8 station journey follows a path approximately 1/4 mile flat winding path through the Liberty's Best Farm property.
Sprinkled with the Christmas theme, Back to Bethlehem is composed of life size figures and is a multi sensory event including seeing, and hearing the stories come to life before your eyes.
The Christmas story actually starts in the Old Testament and follows through to the New Testament that we are most familiar with.  Your 8 stops include: Welcome, Old Testament prophecy, a visit with Mary and Joseph, the city of Bethlehem, Shepherds in the field, the wisemen, the Nativity and the gifts room.
Each stop has narration that will play through a provided speaker that will connect to a group members cell phone.
Once finished, your encouraged to visit our live animal barn area to see, hear and enjoy, sheep, goats, donkeys, mini-pony, turkeys, chickens and pigs!  Feed can be purchased to enhance your experience.
Back to Bethlehem can be experienced in approximately 30 minutes, however many families take longer depending on your walking speed.
The path and event is outside, so bundle up and be prepared to be blessed.  Back to Bethlehem is open 7 days a week frpm 6-9pm the day after Thanksgiving through December 26th.  Donations are appreciated and can be dropped off in the provided boxes or sent via Venmo: @BackToBethlehem
Thank you and Merry Christmas.  ~ Liberty's Best and Brian and Dayna Garver
Merry Christmas from Liberty's Best
Back to Bethlehem is new on our farm, but has a very lenghy history that we are blessed to be a small part of!
1967: (Exerpts from article found here: (Rudd's Christmas Farm remembered | Ledger Independent – Maysville Online (maysville-online.com)
BLUE CREEK, Ohio — Rudd's Christmas Farm in Blue Creek, was a dazzling, powerful display orchestrated by Carl and Judy Rudd which illustrated the life of Christ from birth to crucifixion and ascension.
"It started in Dayton, Ohio, in 1967. We loved kids. We never were much on Halloween, but at that time, Halloween was a good thing. Kids came around, and we always had big treats for them. We would always play with them. When we started doing our decorations, the kids were thrilled and people would drive by. That's how it started. Christmas was always wonderful because we had a house full of children. Now, when we first started, neither one of us was Christians. We got saved in 1970. After we got saved, the whole thing changed. When we first started in Dayton, we used Santa Claus [in our displays]. After we got saved, we told the true story," said Rudd.
When the couple moved to Blue Creek, her husband, Carl, quickly began to reconstruct the displays.
"I said, 'Carl, surely you're not going to do those lights down here, too?' He said, 'yes, I am!' It was hardly anything to start with, but back then they really didn't have anything anywhere here. Every year we added, and every year, more people came. We enjoyed it and we miss it so bad. Christmas will never be the same. I and Carl did it our entire marriage," said Rudd.
The Christmas Farm consisted of 35 acres, with lovingly hand-painted motifs and lights sewn throughout its hinterland hummocks.
"When we first started in Blue Creek, it was nothing but a muddy mess. The road we lived on, Cassell Run, was just dirt. Bina Tolle would shovel dry leaves into the ruts so people would have something to drive on. The county began to lay gravel for as long as they could. Nobody had any money back then. One year, Gerald Hart Wallingford was running for county engineer. He said if we got him elected, he would see that we had a blacktopped road. He got elected, and a man of his word, he blacktopped our road. We poured cement walkways around our acreage and steps on the other side. It was great. Every year, we hear the same thing, how it meant so much to people, and how much they miss it. There was something about the Christmas farm you don't have other places," said Rudd.
When visitors weren't carefully roaming the hillsides and gawking at the enrapturing holiday spectacles, they could enjoy the Christmas and gospel songs sung by Rudd and her girls.
Over the years, thousands of people from all over the country flocked to Rudd's Christmas Farm.
"We didn't want to quit, but Carl began to get Alzheimers. I couldn't keep it all running. Closing wasn't something we wanted to do, but we had no other choice. He had bone cancer, and got Alzheimer's – there was no other choice," said Rudd.
1999 was the final year for the Rudd diaply and the items went to action in 2000.  During the auction a new chapter was being formed!  Multiple loads of items from Blue Creek Ohio, were transported to Liberty Twp OH and the Niederman Family along with help from volunteers spent 2000 fixing, prearing and planning for a new beginning in 2001.
In 2001, Bob and Janet Niederman started "A Walk Thru the Bible". For years after, the display would open the day after Thanksgiving and be open until New Years Eve. They were out there every night; turning on lights, getting cookies out on trays, hot chocolate machines filled and greeting every guest that walked into the barn. If you visited the display you most certainly meet our grandma Janet and probably saw our grandpa Bob out on his Gator keeping an eye on things outside. Thousands upon thousands of guest visited the display each year. Throughout the history the display our family saw a new grandchild born, over ten great-grandchild born, grandkids married and wedding anniversaries celebrated. Countless of volunteers gave their time setting up the display, serving the free hot chocolate and cookies during the season and helping clean up at the end of the season. A special group of friends that became family took personal time and traveled from Pennsylvania to help set up the display. Family members spent a tremendous amount of time over the years involved as well. It was truly a group effort with grandma and grandpa leading the way.
Unfortunately among all the blessings over the years our family also experienced some loss that took their tolls. In 2011, Bob and Janet lost their youngest Bob was very involved in the display and he loved seeing all the friends throughout the season. Then in 2019, the heart and soul of the Christmas display passed away. To know our grandma Janet was to love her and she was loved by all who visited the display over the 17 years it was open. The display is not the same without her and it's now time for a new chapter in our farm's history. It's also a new chapter for the display to go to loving homes that will cherish and create new memories.
In 2022 the display went to auction which was a hard decision for our family.  Knowing we would not have the capital to purchase the display we had all but given up hope that it would stay in the family...but God.   The day before the auction started we were contacted by a donor who knew us, but also knew of our love for the display and it's message.  They agreed to allow us to purchase the items we wanted to continue the display on our farm in Hamilton as a ministry and blessing to our local community.  The day of the auction we were in awe as the auction went forward we were able to purchase all the items we would need to make the story complete!  Through 2022 spring and summer we moved the figures out to our farm on Tolbert Rd.  The figures have been repainted and are ready for their new spots on the farm in November!
2022 Was a great first year with over 500 visitors to the display.  We are eager to see what 2023 brings!